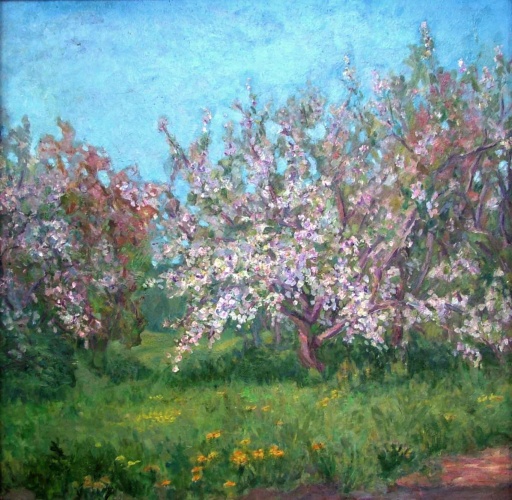 Ik studeer Nederlands, en alle vrije ruimte die mijn studie heeft, heb ik gevuld met Russisch. Mijn doel is om daarmee uiteindelijk vertaler te worden. Hiervoor was mijn doel om actrice te worden en daarvoor was het om piloot te worden.
Als je de ernst van die doelen kan meten aan de tijd dat ik het doel heb gehad dan staat het piloot worden nog steeds ver voor op het vertaler worden, maar net als veel andere mensen neem ik mijn huidige levensdoelen veel serieuzer dan de doelen die ik had als meisje van zeven. Of dit terecht is is eigenlijk een heel goede vraag. Maar dat het zo is staat niet ter discussie, dus of ik vertaler wil worden ook niet. Het is een serieus plan van me, ik besteed er alleen niet veel aandacht aan. Ik leer Russisch, dat is toch een eerste vereiste. Maar carrieremogelijkheden houden me niet bezig, ervaring opdoen ook niet.
Totdat ik dan eens een gesprek heb met een echte vertaler. Dan borrelt mijn vertaaldrang op, en geef ik mezelf een schop omdat ik zo weinig daadkrachtig ben wat betreft mijn toekomst. Ik wil wel dat het doel uiteindelijk bereikt wordt, maar langetermijnplannen maken doe ik niet.
De Russen waren ook een tijd heel erg bezig met de toekomst, en dan heb ik het in het bijzonder over de toekomst van de mens in het heelal, of kosmos zoals de Russen het noemen. Er was een tijd dat de Sovjet-kosmonauten de toekomst hadden. Zij zouden zorgdragen voor de kolonisatie van andere planeten en het uitbreiden van de habitat van de mens. Er werden films over gemaakt, en muziek. Dit liedje gaat ook over kosmonauten en het is heerlijk dromerig en optimistisch en komt dan ook uit de film 'Мечте встречу' wat 'De droom tegemoet' betekent. Een stukje van de vertaling is:
Leven en geloven, dat is prachtig. Voor jullie ligt een ongeëvenaarde reis. Kosmonauten en dromers verzekeren ons: er zullen appelbomen bloeien op Mars.
Ze staan er nog niet, de appelbomen, ik ben dus niet de enige die wel droomt maar niet meteen uitvoert. Het is me de droom ook wel, bloeiende appelbomen op Mars. Ik vind het een heel mooi beeld, een rode droge planeet met hier en daar een grote oase van appelboomgaarden die vol staan met witte bloesem.
Ondanks de verleidelijke romantiek van het dromen maar niet uitvoeren heb ik deze week toch een stap richting mijn vertalerschap gezet en een verhaal van Nadjezjda Teffi vertaald. Hier is het begin:
Het leven en een kraag.
Oletsjka Rozova was nu drie jaar de eerlijke vrouw van een eerlijke man. Ze had een stil, schuchter karakter, liep niemand voor de voeten, hield onvoorwaardelijk van haar man en was tevreden met haar bescheiden leven.
Maar op de een of andere manier liep ze nu Gostiny Dvor binnen en zag ze, terwijl ze rondkeek in de etalage van een dure kleermaker, een gesteven dameskraag met een geel lint.
Dat is spannend, he? Binnenkort zet ik misschien het hele verhaal er wel op. Nu is het tijd om te stoppen met dromen en te beginnen met Russisch huiswerk.